At Dask Immigration Services, we understand the importance of fulfilling your dreams of living and working in Canada. With our expertise and knowledge of the Canadian immigration system, we strive to provide comprehensive assistance to clients in obtaining the necessary visas and permits. Our goal is to simplify the immigration process and guide you every step of the way.
We provide comprehensive visa and permit services for individuals and businesses looking to immigrate to Canada. Our team of experienced consultants will guide you through the entire immigration process, ensuring a smooth and successful transition to your new life in Canada.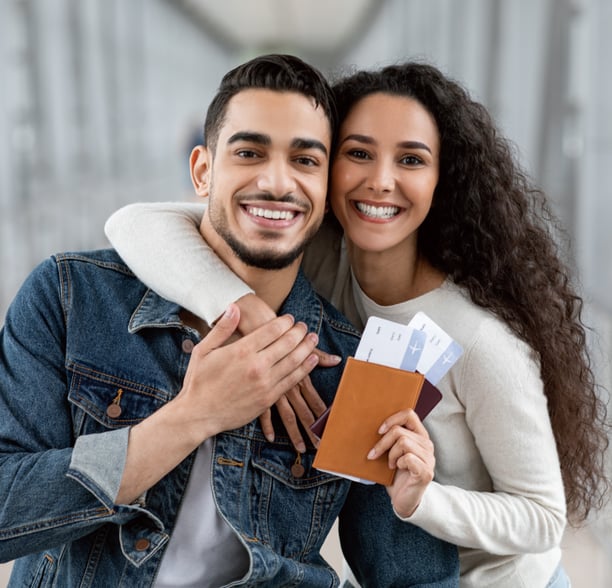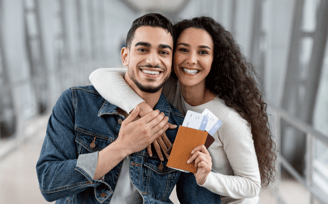 Here are just a few of the immigration programs we offer:
Express Entry: Fast-track your permanent residency application based on your skills and qualifications.

Family Sponsorship: Reunite with your loved ones by sponsoring their immigration to Canada.

Study Permits: Explore top-notch educational institutions in Canada and secure your study permit.

Work Permits: Experience Canadian work opportunities through various temporary work permit programs.

Visitor Visas: Discover Canada's beauty and culture with a well-structured visitor visa application.

Provincial Nominee Programs (PNPs): Optimize your chances of immigration through specific provincial pathways.
Join us today, and let's embark on your journey to Canada together. Your aspirations are our priority.
Thinking about coming to Canada? We're here to help! At Dask Immigration Services, we'll be by your side, making your journey to Canada easy. We're experts and follow the rules, so you're in good hands. Canada has different ways to come here, and we'll help you find the best one. We make things simple and clear. Choosing us means having partners who care about your dreams. We'll guide you and celebrate with you. Your dreams are important, and we're here for you. Choose Dask Immigration Services and let's make your Canadian dreams real, together.
At Immigration, we understand the complexities of the Canadian immigration system. With years of experience, we have successfully helped numerous individuals and families achieve their dream of living and working in Canada. Our commitment to excellence and client satisfaction sets us apart.

Our goal is to simplify everything for you, from the beginning to the end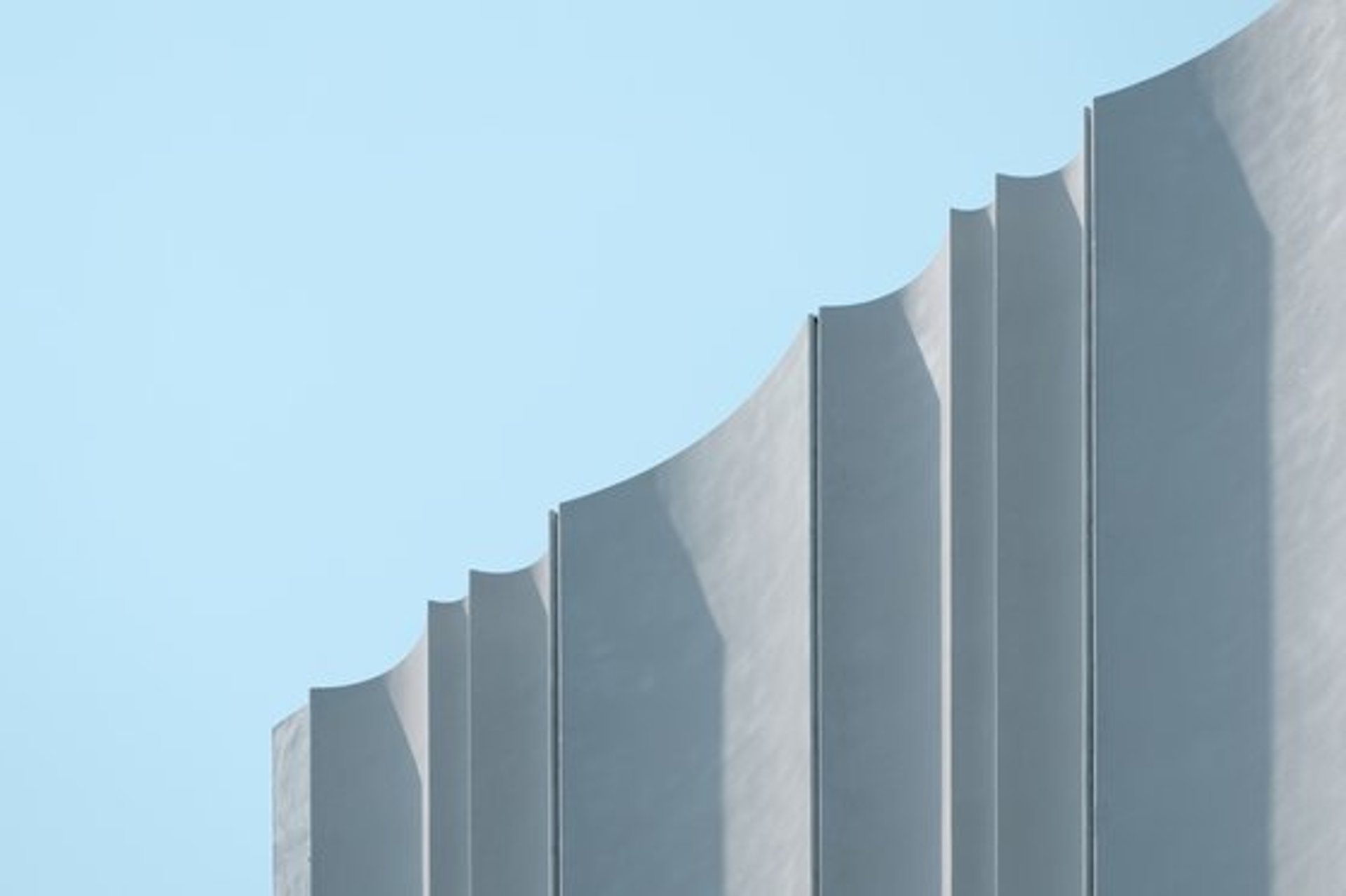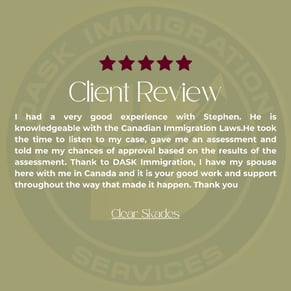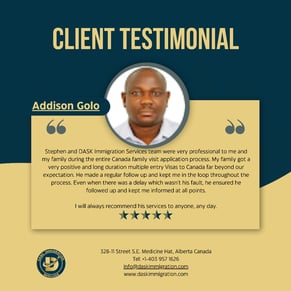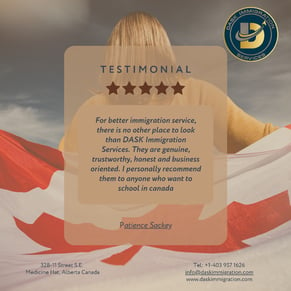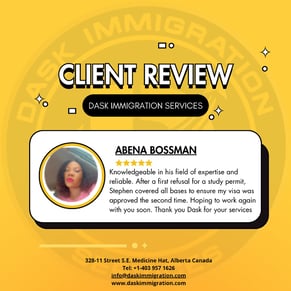 Here's what our customers say
We are happy when you are happy
Let's collaborate to achieve success together.